Warning-items are more cluttered than they appear
My new studio needs work. A LOT of work and organizing all these little things I want to click my heels 3 times and have my fairy organizing godmother to come and clean up all my stuff!! A girl can dream can't she?
This is my primary jewelry making table. It's functional but not the best set up.
I have a lot space here and I am very grateful!!! Now I need furniture to organize it all and make an efficient work space
And while the pine paneling is gorgeous wood it's way too dark in my basement work rooms so I am going to have to paint it. Breaks my heart to do it but I need light.
I've always loved 50's melted crayon looking floor tiles but not these colors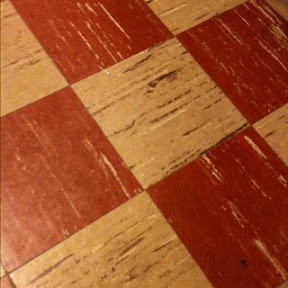 My floor is terra cotta and beige-UGH!!!! Two colors I like the least of all colors, so I need to get rid of it. I don't want to pull them up because they ate asbestos so I have two choices-paint over them or cover them. I haven't decided yet which way to go.
So today I'm going to attempt to put away some more things and create a pile of stuff to list on etsy. Wish me luck!!!
- Posted using BlogPress from my iPhone
Location:Lansing Dr,Westlake,United States